Home
>
Iran
,
Islam
,
Israel
> Israel Fighting For Their Survival Against muslim terrorists In Palestine
Israel Fighting For Their Survival Against muslim terrorists In Palestine
[TWG: I pray Israel turns that Hellhole into a boiling puddle of glass.  muslim terrorists launch bombs into Israel with no regard for children and other innocents, then they claim to be the victims while hiding behind their own civilians.  Those evil beasts need to be eliminated for good.]
Heartbreaking, awful photo: Netanyahu tweets 'Hamas deliberately targets our children'; Rocket attack strikes Tel Aviv ; Update: Reports that no rocket landed inside city; Update: Holon hit? Airport closed
Posted at 12:02 pm on November 15, 2012 by Twitchy Staff |
View Comments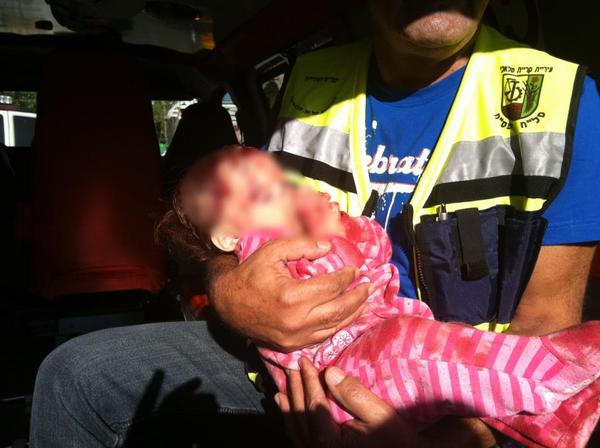 Horrific and devastating. Our thoughts and prayers continue to be with Israel and its children.
As Twitchy has reported, IDF launched a "widespread campaign on terror sites" and Israel has been under heavy fire for days.
The IDF has been providing information and horrific photos via its Twitter feed. Prime Minister Netanyahu is doing the same.
More from Netanyahu's statement to foreign press:
"In recent days and weeks, Hamas and the other terrorist organizations in Gaza have made normal life impossible for over one million Israelis. No government would tolerate a situation where nearly a fifth of its people live under a constant barrage of rockets and missile fire, and Israel will not tolerate this situation.

This is why my government has instructed the Israeli Defense Forces to conduct surgical strikes against the terrorist infrastructure in Gaza. And this is why Israel will continue to take whatever action is necessary to defend our people.
I want to remind you that seven years ago, Israel withdrew from every square inch of Gaza. Now Hamas, they took over the areas we vacated. What did it do? Rather than build a better future for the residents of Gaza, the Hamas leadership, backed by Iran, turned Gaza into a terrorist stronghold.

They fired thousand of rockets at our cities, at our towns, at our civilians, at our children. They've smuggled thousands of rockets and missiles into Gaza, and they deliberately place these rockets and missiles in civilian areas: in homes, in schools, near hospitals. This year alone, the fired over one thousand rockets and missiles at Israel, included close to 200 rockets in the last 24 hours.
He goes onto explain there is no moral equivalency here. Hamas deliberately targets civilians, including children. They are terrorists who not only target children, but place rockets next to their own children. Hamas is a terrorist group, solely focused on death and destruction.
Netanyahu continued tweeting as well.
Exactly. And some sickly support and defend Hamas?
It continues.
Twitchy will continue to monitor and provide further updates.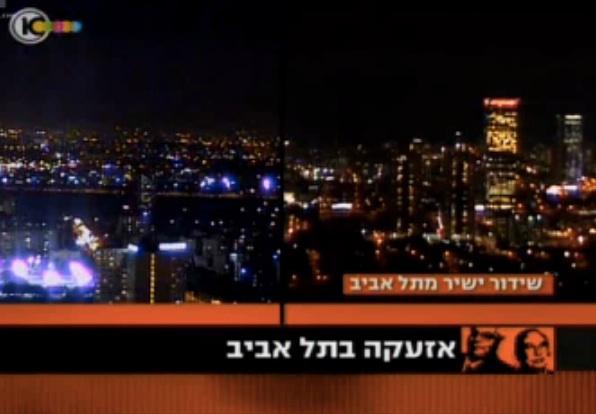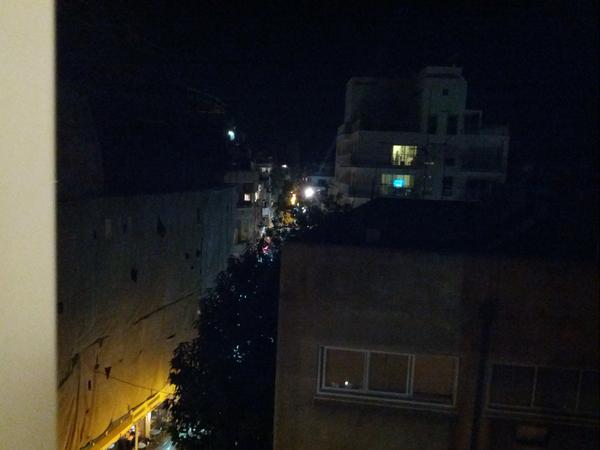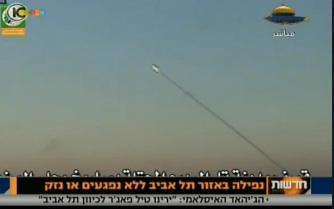 Update:
IDF says no rockets actually struck.
Confirmed: Sirens indicating rockets launched, but so far reports indicate that none actually struck inside the city.
Israel remains under fire.
Twitchy will continue to monitor and update with all developments.
Update:
Update: Reports that the airport has been closed.
Reports, unconfirmed, of a rocket landing in Holon, on outskirts of Tel Aviv.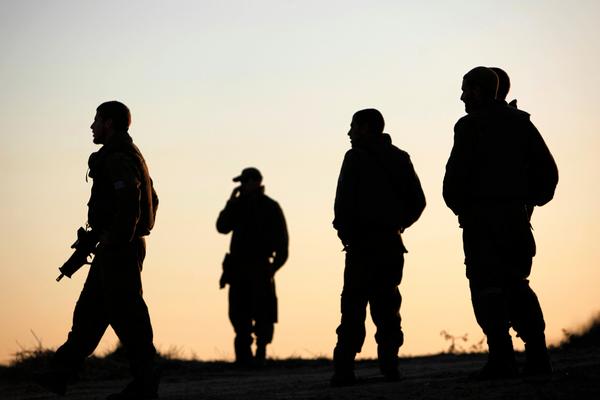 Follow #IsraelUnderFire or #PrayforIsrael:
Update: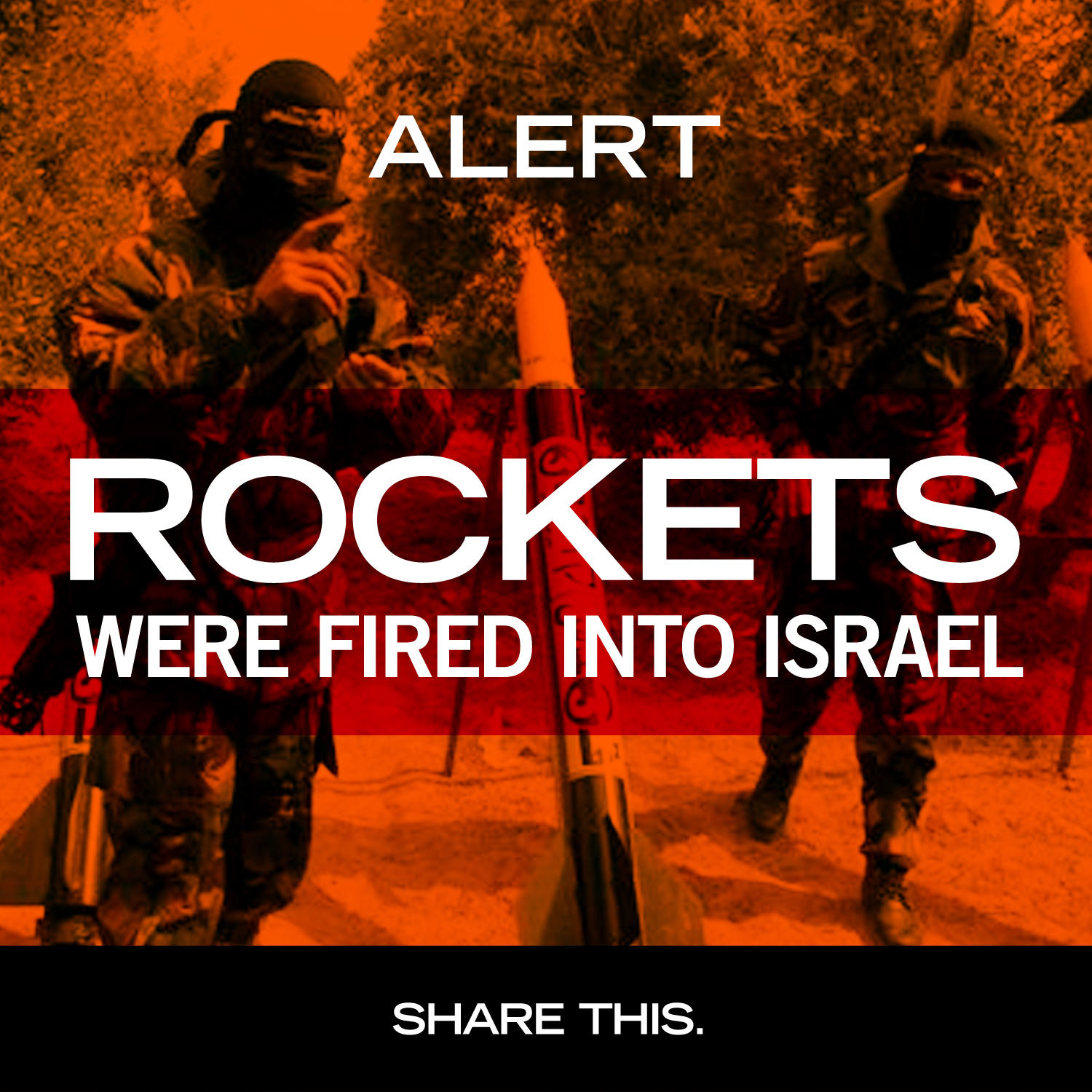 Update:
Beer Sheva is also under attack:
This Twitterer raises a very good point:
While President Obama has shown himself to be anything but pro-Israel, we stand and will continue to stand with Israel.
Update: Netanyahu continues tweeting.